Today at The Archive of the Jesuits in Canada (AJC), we celebrate the birthday of Félix Martin, S.J. (1804-1886), Superior of the Jesuits of Lower Canada, founder of Collège Sainte-Marie, and archivist. Martin's story is inextricably woven into the history of the Society of Jesus in Canada after its restoration.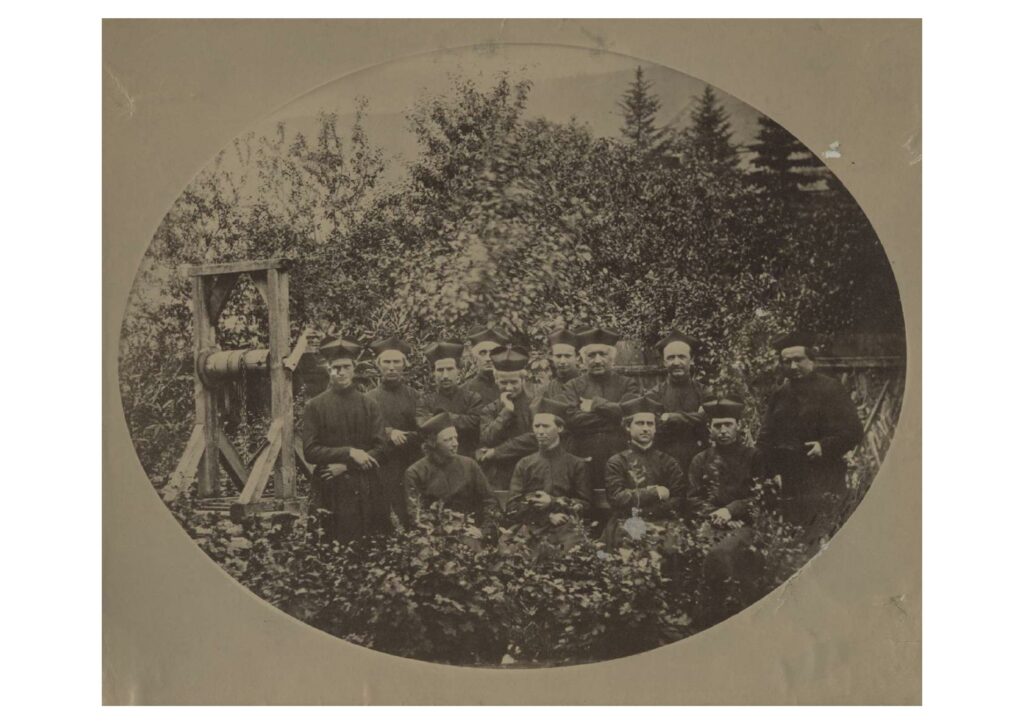 Though the Jesuits in Canada were not forced to return to Europe when the Society of Jesus was suppressed on the continent and in its missions around the world, new missionaries were prohibited from joining them. When the last of the pre-suppression Jesuits passed away in 1800, it took another forty-two years before the Society of Jesus returned to its missions in Canada. The precious records of the first generation of Jesuits were either destroyed, lost, given to other entities, or brought back to France.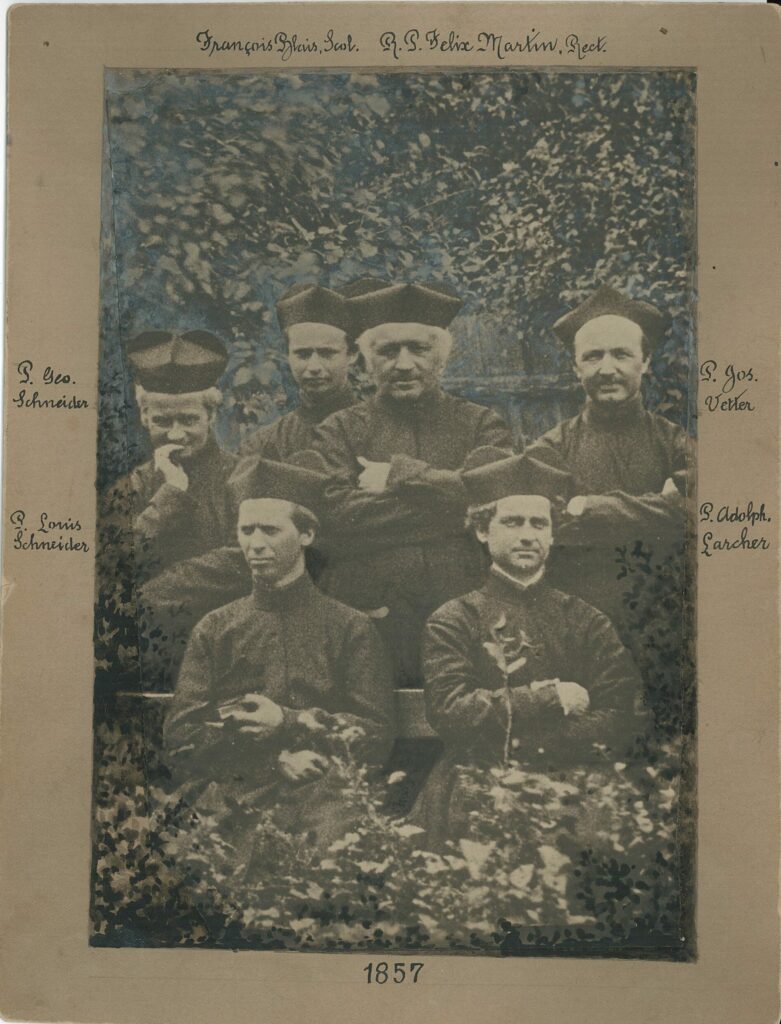 When Father Martin arrived in Canada in 1842, among the first party of missionaries to return post-suppression, he began the work of collecting and preserving the records that survived. The story of how he received documents from the Hospital Sisters of the Hôtel-Dieu in Quebec City—which had been entrusted to them by the last Jesuit in Canada—is part of the AJC's origin story. Eventually, when he founded Collège Sainte-Marie in Montreal, Father Martin set up the archives that would contain both the pre-suppression materials he collected and future documents related to Collège Sainte-Marie and the activities of the Jesuits in Canada.
Today, The AJC holds Father Martin's papers, writings, and publications, as well as a number of sketches, drawings, and paintings of architectural structures and landscapes, for which he was known. Indeed, in addition to his talent as an archivist, Martin was a skilled architectural artist. Though his most famous piece is likely his watercolour of Collège Sainte-Marie, the following images demonstrate the range of Martin's interests as an artist:
To find out more about our holdings on Father Martin, check out his entry in our catalogue here.